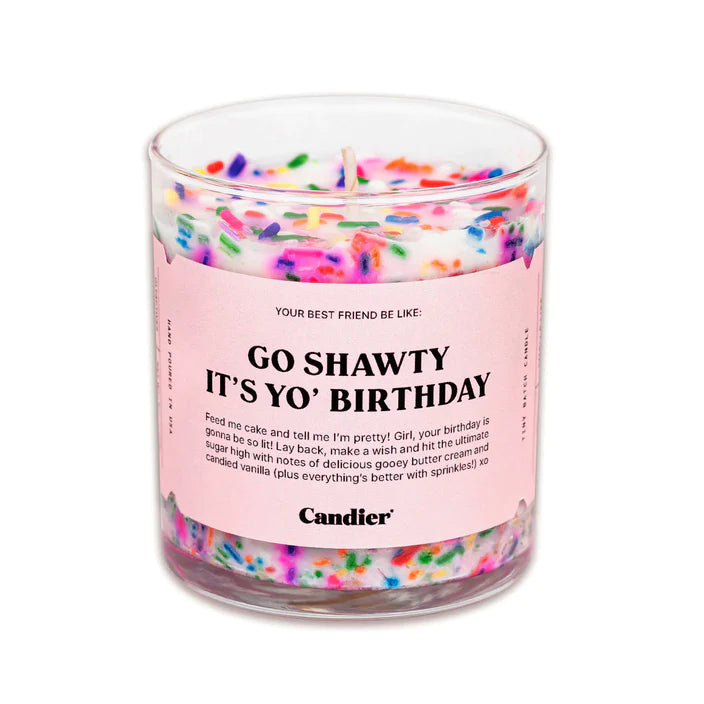 Feed me cake and tell me I'm pretty! Girl, your birthday is gonna be so lit! Lay back, make a wish and hit the ultimate sugar high with notes of delicious gooey butter cream and candied vanilla (plus everything's better with sprinkles!) xo 
100% natural soy wax with sprinkles! Blended with essential oils and hand poured in the USA. Our candles are cruelty free, and contain no gross goop. No carcinogens, no parabens, no phthalates, ever! 60+ Hr burn time.
A portion of all our sales help support the next generation of leaders by donating to the amazing non-profit Girls Inc.
SMELLS LIKE
Birthday Cake, Gooey Buttercream, Gourmand, Bourbon
PERFECT FOR
Celebrating